I have a new sketch to share from Scrapbook Challenges with all you scrappers out there who would like to kickstart the creative juices and get out of the scrapping rut. Take your pick and use the single page layout, the double page layout or both. After you create, feel free to share in the gallery and the Sketch #293 thread on
Scrapbook Challenges
.
Sketch #293-1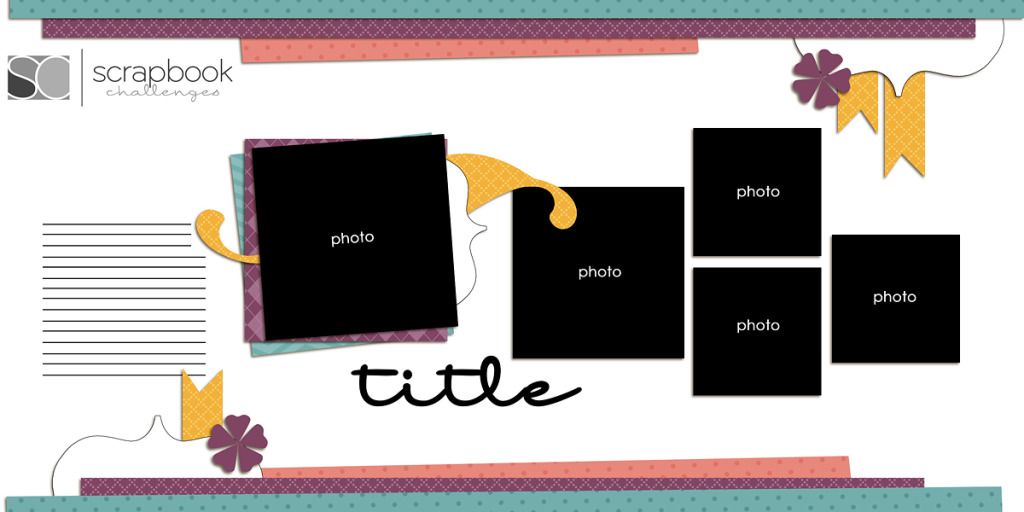 Sketch 293-2
With this particular sketch, I chose to do a little boy layout. Bazzill isn't only card stock, it now has patterned paper and I fell in love with this little boy collection called "Dino-mite".
My daughter and son-in-law bought a little quad for their nephew Quinn last Christmas so I thought it was a nice change to create a little boy layout.
Secondly, this week I bought a photo scanner. I am so excited to play with it and now I can scrapbook a lot of old photos of my two older children as I just have originals for these and no negatives. I have heard great things about the Epson V600. It scans photos, slides and documents and it even came with Photoshop Elements! It has ICE technology. It will take the cracks out of old photos and spruce them up better than new.
Epson V600
Well that's an update of my week.
Oh, I just about forgot to mention about another great thing to share this week.
Canadian Scrapbooker
Magazine has some great contests. It must be my lucky year as I have won a lot of prizes from this fantastic magazine on their photography challenge, and Why Not Win Wednesdays. To date, I have won a prize pack from 3L Adhesives (the photography challenge), A Sony Digital Photo Frame and Printer and yesterday an awesome prize pack of Helmar adhesives. Their Liquid Scrap Dots are amazing!
Canadian Scrapbooker Magazine rocks!!!
Have a great day! Don't forget to join me and the entire design team over at
Scrapbook Challenges
this coming weekend for National Scrapbook Day. We will be having some games, challenges and prizes.
Have a great day!